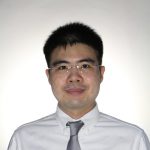 PREUT ASSAWAWORRARIT
Participant
The burnout syndrome in healthcare workers is a very interesting topic.
1. There are several factors contributing to burnout syndrome. Work overload, for example, excessive night shifts, continuous work with inappropriate time to relax is one of the major factors. Unnecessary documentation or redundant documents is a common factor in many hospitals. Pressure from leaders or colleagues may exist in some corporate culture.
2. The problem of burnout syndrome in healthcare workers is recognized and addressed. Leaders would like to get rid of this problem with some intervention in each problem. For burnout syndrome resulting from excessive or redundant documentation, good information technology can minimize the problem. We must ensure that this technology substitute the previous paper work. Moreover, the redundant work must be zero. For example, the volume of urine output is recorded by practical nurses. This number must be validated only once and must be auto-filled in other documents, for instance, graphic chart, progress note, nurse note, etc.