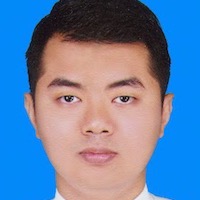 Zarni Lynn Kyaw
Participant
This is an interesting paper,
For the first question,
In my opinion, RWE outcomes should be considered supportive results to clinical trials, but they should not be taken as definitive evidence of the efficacy or safety of a medication. Clinical trials are still the gold standard for evaluating the effectiveness and safety of medications, but RWE can provide valuable insights into how medications perform in real-world settings.
Pros:
RWE can provide information about the effectiveness and safety of medications in real-world settings.
RWE can be used to identify potential gaps in care.
RWE can be used to inform treatment decisions for individual patients.
Cons:
RWE studies are often observational, which means that they cannot prove cause and effect.
RWE studies may be subject to biases.
RWE studies may not be generalizable to all patients.
For the 2nd questions.
Disease severity: The more severe the psoriasis, the more likely patients are to have difficulty managing their disease and adhering to treatment.
Adverse effects: The occurrence of adverse effects can also lead to poor adherence. Patients who experience significant adverse effects may be less likely to continue taking their medication or following other treatment recommendations.
Cost: The cost of treatment can be a barrier to adherence, especially for patients with limited financial resources.
Patient preferences: Patients' preferences for treatment can also influence adherence. For example, patients who prefer topical treatments may be less likely to adhere to an injectable or oral medication.
Health literacy: Patients with low health literacy may have difficulty understanding their treatment plan and may be less likely to adhere to it.
Patient-provider communication: Good communication between patients and providers can help to improve adherence. Patients who feel that their providers understand their needs and concerns are more likely to be compliant with treatment.