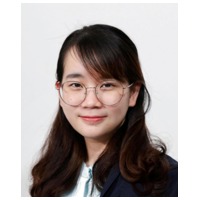 Tanatorn Tilkanont
Participant
Firstly, I would like to commend your efforts in creating a COVID-19 dashboard. It is evident that you have invested time and energy into developing this tool. However, to further enhance the user experience and maximize the dashboard's effectiveness, I would like to offer some constructive feedback from my opinion:
1. Consider displaying the COVID-19 case numbers in a more concise format. Instead of showing the full numbers, employing a compact representation of the numbers on metric cards, for example: 330M.
2. Improve the user experience of country filtering by simplifying the design. Instead of overwhelming users with an extensive list of countries, consider implementing a user-friendly interface that allows for easy and intuitive selection, such as dropdown menus or search functionality.
3. Enhance the map chart by including clear legends and scales.
4. Adjust the time series chart to display data in the correct chronological order, from past to present. This adjustment will prevent potential misinterpretation that may arise when the chart is presented in reverse order.
Overall, I appreciate your dedication to creating a COVID-19 dashboard and the valuable insights it can provide. Implementing these suggestions will help refine the dashboard, making it more user-friendly, visually appealing, and effective in conveying critical information to the audience. Thank you.