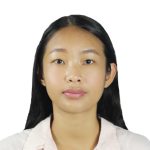 Boonyarat Kanjanapongporn
Participant
I am thinking about selection bias discussion 2, especially the characteristics of people included in this research which might not represent people who were not experienced on using technology when they started.
To extend the applicability of this kind of research toward developing countries, where general people are probably new to telemedicine, and reduce the selection toward the willing and experienced users. This research could be improved by collecting other concern characteristics such as past experiences with technology, by possibly collecting number and type of gadgets owned or years of using technology.
Thank you, your presentation was great and interesting.