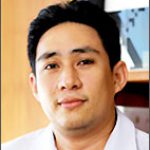 Patiwat Sa-angchai
Participant
For uploading project file
To send the project all you need is to send .QGZ of your project within the zip file. The rest of component we will connect it to our file to preview your result compare with your screenshot, no need for all of the raw data you downloaded.
For precision of population layer
This precision number use to show the precision value in your legend showing up in the Layer panel. This setting in poulation layer it will show no difference because the population data is in integer format. if you set it to minus it will showing the round-up value for you in your legend.