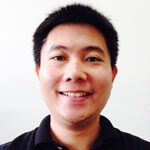 Chawarat Rotejanaprasert
Keymaster
Thank you for sharing your feedback regarding the course format. I understand that different individuals have varying preferences when it comes to learning mediums. While some prefer video formats, others find value in written materials. Although in the past there have been comments suggesting a preference for written tutorials, I appreciate your perspective, and I will take it into consideration for future improvements.
I understand that working through a lengthy PDF can be time-consuming. However, PDFs often provide detailed instructions and can be easily referenced for future use. In the future, we can explore ways to optimize the PDF content and make it more concise while still providing the necessary guidance.
Regarding the specific issues you mentioned:
1. I understand that as a Mac user, you might have different drive specifications. Creating a folder under the user directory is a suitable alternative.
2. It's understandable that there might be discrepancies between the instructions and the example picture. In such cases, following the example picture closely or using a similar color as you did for Assignment 1.2 onwards is a reasonable approach. You are fine.
3. It's common for command variations to exist between different operating systems. Utilizing the help function to find the necessary commands to complete the assignment is a resourceful way to overcome this challenge.
Most of our course participants, including our team, are Windows users, and in terms of course management, it is quite difficult to create manuals for different platforms. However, I want to acknowledge your adaptability and quick learning. If you encounter any further obstacles or have any additional concerns throughout the course, please don't hesitate to reach out. Your feedback helps us improve and tailor the course to better meet the needs of all students.