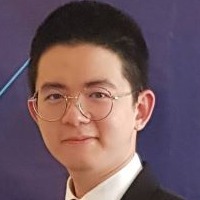 Kawin Wongthamarin
Participant
I agree with you, FARKHAN. Thank you for sharing.
From this dashboard, I like:
– The interactive map feature that allows users to click and explore detailed information for each area.
– The color scheme used, which is not overly diverse.
However, there are a few areas where I believe this dashboard could be improved, such as:
– The font size, which is extremely small.
– Some data that is unclear. For example, the mortality rate; I'm not sure if it represents data for a specific time interval or the overall data.
– The line chart uses the X-axis as an area. it might be better represented as a bar chart to enhance clarity.
– The size of the numbers on the right side varies, which does not seem to correspond to the magnitude of the numbers. I think, the font size followed the number of digits, where larger numbers of digits would have smaller font sizes.