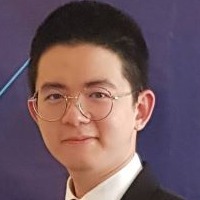 Kawin Wongthamarin
Participant
https://ddc.moph.go.th/covid19-dashboard/?dashboard=province
The dashboard above provides updated information on the weekly COVID-19 status in Thailand, with the latest update as of June 11, 2023. First of all, I apologize for the data being in Thai.
From this dashboard, I found several aspects that I like:
• The use of color tones that are not too harsh on the eyes, with clear meanings. For example, red represents the number of new infections, black represents the number of deaths, and blue represents the number of vaccinated individuals.
• The dashboard also includes a bar chart that shows the provinces with the highest number of infections, with colors graded according to the intensity of the infection rate. This makes it easy to distinguish which provinces have a high number of infections. Additionally, there is a total number of infections displayed at the end of each bar, allowing for easy comparison even among closely ranked provinces.
• The dashboard also features a map of Thailand, color-graded according to the number of infections in each province, which corresponds to the bar chart. This enables users to have a better overall view of the spread of the pandemic in each region.
• It is an interactive dashboard where users can scroll to view the infection rates in each province, and they can hover their mouse over the map to see the number of infections in each province.
What I dislike about this dashboard:
• There are line charts that attempt to show the trend of infection and death rates, but it lacks labels on both the x and y axes, which may result in unclear interpretation.
• The text and numbers feel cramped together, causing eye strain, such as in the blue frame displaying the number of vaccinated individuals.