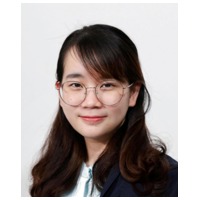 Tanatorn Tilkanont
Participant
Overview of CRF (Format and Appearance)
Your CRF looks clean and consistent in format. There is a good selection of font type and size helps the user to smoothly record the data. The header contains the protocol name and ID, and clearly separates the visit screening and enrollment. Most questions are close-ended question. The units and formats are provided as appropriate.
The vaccination information – I agree with the data collection of vaccine information (kit number, lot number and expired date), this helps to ensure that subject received the right product administration according to randomization
Room for Improvement: (Please be considered this is just from my opinion)
1. Flow of Study Procedure:
Informed Consent Sign: Your CRF design mainly follows the flow of study procedure. However from my understanding, the CRF would be better to start with informed consent form. As we need to ensure that the subject understand the study and willing to participate in the study before performing any study procedure.
2. Identifiable Information
Date of Birth – To ensure data is unidentifiable, it is recommend to collect only Year of Birth , ( not the full date of birth)
3. Redundancy
On Physical Examination Domain: There is the fix choices which I think it is for question of Pregnancy and lactating status, but I believe there might be an typo error. Please recheck.
4. Additional Questions
Eligibility Check: I can see that all questions in this part can cover all the things to be checked for inclusion and exclusion criteria. You may also list down the questions according to inclusion and exclusion criteria directly. One more thing that I would like to recommend is that as it may follow with the question "Is participant eligible to participate in the study?", there might be an additional question which will collect the reason of "No".
For example: If No, please provide the reason___"Fail to meet inclusion criteria #2"_____ , (let the user describe the reason).
By doing this, it could help the data reviewer to check the eligibility of subject easily and quickly.
Vaccination Administration: For the question "Injection site", I think we can set the fix choice for the user such as "Right upper arm" or "Left upper arm", to reduce inconsistency of the answer and easy for data cleaning.
Please feel free to correct me if I misunderstand anything. Thank you so much.