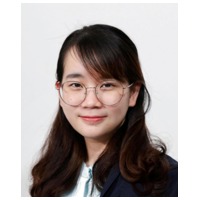 Tanatorn Tilkanont
Participant
I agree with all colleagues' comments. There are several external variables that can influence an individual's perceived ease of use or perceived usefulness of a new technology, including:
First, Socioeconomic status and Accessibility;
People with higher socioeconomic status may have greater access to technology and may be more familiar with its use, which can affect their perception of the usefulness and ease of use of new technologies. Moreover, the accessibility of different devices may affect an individual's perception of its usefulness and ease of use.
Second, the Age, Experience and Culture;
Different ages may have different cultures. Younger people may have different attitude towards new technology from older people. They may find it easier to use and understand new technologies than older people who did not have access to technology when they were younger.
Lastly, with a technical support and training of new technology, it can affect the perceived usefulness or ease of use in any kind of people with different backgrounds mentioned above. For example, if a user receives a training and has access to good support resources, they may be more likely to perceive the technology as easy to use and useful.