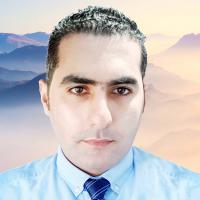 Hazem Abouelfetouh
Participant
If we don't have data on why respondents don't use bednets, we can use one or more of the following to gather more information to help us to understand the data:
Get a consultation from local experts: Experts in malaria prevention, such as public health officials and non-governmental organizations (NGOs) working in the field These experts may be able to offer advice on ways to increase bednet use and have valuable insights into the factors that influence its use.
Conduct interviews or follow-up surveys: We can conduct follow-up surveys or interviews with them. This may assist you in comprehending the reasons for their behavior.
Discussions in focus groups: With groups of people who do not use bednets, we can hold focus groups to learn more about their reasons for not using them. Using this strategy, you can learn about the most common reasons people don't use bednets and find behavior patterns.
Literature review: We can conduct a literature review to gather information on factors that have been shown to affect bednet use. Bednet availability and accessibility, as well as other socioeconomic and cultural factors, are all examples of this.