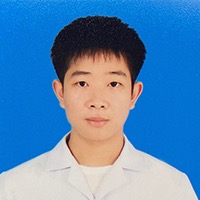 SIPPAPAS WANGSRI
Participant
What are some specific 'external variables' that you think might influence an individuals' perceived ease of use or perceived usefulness of a new technology?
I am currently working on research about the technology acceptance model (TAM). The original proposal behind the idea of this model was that an individual's behavioural intention to use a particular system consisted of two beliefs (i.e., two constructs) which were Perceived Usefulness (PU) and Perceived Ease of Use (PEOU). However, more recent studies showed that those two key elements are also influenced by other factors, including external factors which are (1) social influence, which refers to how people around the individual think and decide. Such opinion has an impact to one's perception about the new technology and hence, and acceptance. The latter is (2) organisational support, if the individual has received sufficient training and support alongside the new technology deployment. It would significantly attenuate resistance to change.
Other factors include the perception about privacy, security and also technology/digital literacy. It is obvious that younger generations have more opportunity to access digital technologies than previous generations. They grew up with them and frankly are more familiar with them.