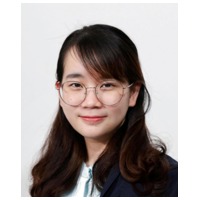 Tanatorn Tilkanont
Participant
As per the Centers for Disease Control and Prevention (CDC) website, the mortality rate is a measure of the frequency of death occurrences in a particular population during a designated time frame. The formula used to calculate the mortality rate of a given population over a specified period is as follows:
Calculation: Mortality rate = (Number of deaths occurring during the given period / Total size of the population at risk during the same period) x 10n (with n typically being 1,000 or 100,000).
Usefulness:
– Identifying health problems: Mortality rates can reveal health issues in a population, such as high death rates from certain illnesses. This can help government officials decide where to focus interventions to decrease mortality and enhance overall health.
– Monitoring progress: Mortality rates can track progress in reducing death rates from specific causes or overall mortality over time. This can help evaluate the success of interventions and support policy-making.
– International comparisons: Mortality rates can be compared across countries to identify variations in health outcomes and healthcare systems. This can highlight effective approaches and help shape global health policies.
– Informing research: Mortality rates can help in designing research questions and hypotheses by identifying specific risk factors or underlying causes of death. This can lead to the development of targeted interventions and policies.