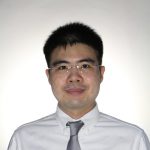 PREUT ASSAWAWORRARIT
Participant
Technology acceptance model (TAM) is a model to evaluate perceived usefulness and perceived ease of use on a new system or technology. Perceived usefulness is defined as the degree to which a person believes that using a particular system would enhance their job performance. Factors which associated with perceived usefulness are the followings.
1. The technology enhances quality of work, productivity, and effectiveness
2. The technology can control over their work.
3. The technology allows the users to work more quickly.
4. The technology makes their jobs easier to be accomplished.