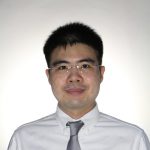 PREUT ASSAWAWORRARIT
Participant
There are many external variables influencing the perceived ease of use or perceived usefulness of a new technology. Followings are the potential external variables.
The bad experience of the previous change to a new technology makes people fear of changes.
Participation in the implementation of new technology can help users accept changes. Every department in the organization should provide people engaging in the implementation process of the new technology.
Increasing age may associate with reducing aspiration to learn a new technology. Aging people are familiar with the technology developed in their working age.
Infrastructure of the organization also influences on the perceived ease of use or perceived usefulness. Such infrastructure includes network, client computers, central servers, etc. If the network is frequently interrupted or has a slow speed, or if the computer hardware is old and consumes a lot of time for operating a process, these are barriers to the success of implementation of a new technology.