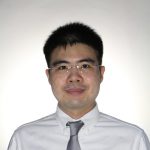 PREUT ASSAWAWORRARIT
Participant
From my point of view, qualitative research can help us figure out why people do not using bednets. I would like to start with the literature review to determine whether previous studies that mentioned about the reasons for not using bednets. This will help us conceptualize and summarize the potential reasons to ask them.
Next, we will select the population to ask them the questions. Systematic, nonprobability sampling is the approach to people who are not using bednets and who are the target population of the study. The sample size should initially be around 12-26 subject; however, it can be expanded if there are many different reasons of not using bednets and there is heterogeneity of gathered information.
There are many possible methods of collecting data. Commonly used methods are interviews and focus group discussions. The interviews should be semi-structured so that we provide the potential reasons that we have reviewed from the previous studies. If there is another reason besides our lists, in-depth interviews regarding that reason should be used. Convenient atmosphere should be created to make respondents speak freely.
Another common method is a focus group discussion. The advantages of this method are less time consuming, the ability of sharing ideas between participants, etc. However, there may be a limit to sharing their ideas if they are strange to each other.