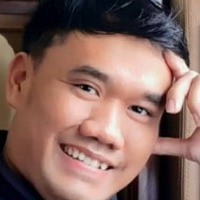 ABDILLAH FARKHAN
Participant
Following the Technology Acceptance Model (TAM) 2 framework that added and incorporated social influence and cognitive instrumental processes that affect perceived usefulness, designing intervention that would drive intentions of use is an excellent option in order to create usage behavior. This way helps decide how an individual within an organization responds to the new technology, whether they will replace old technology with a new one or not.
Intervention approaching social influence considers how the closest people or important people who have an image expose their influence to adopt new technologies and leave old ones. The exposed influence could be their experience using new technology and voluntarily suggesting how useful the new one is. This influence resulted in social pressure for someone to follow adopting new technology in order to be as same as the figure in their social group.
For cognitive instrumental processes, I argue that this approach is an evidence-based process, therefore, longitudinal intervention is needed until it is proven that the new technology can demonstrate the expected result. According to TAM 2, cognitive instrumental processes will lead to perceived usefulness, so there is an interactive effect between job relevance, output quality, and result demonstrability in determining perceived usefulness.