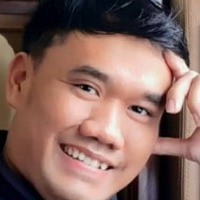 ABDILLAH FARKHAN
Participant
In case the quantitative study revealed that the vast majority of people did not use their bed nets to prevent mosquito bites, then, the qualitative method I need to undertake comprises multiple approaches and is under sequence way in order to answer the research question deeply and comprehensively.
First, I need to undergo a participant observation to indirectly situate the environmental and social causes, as well as find other questionable conditions that need to be confirmed in the further methods. By this observation, I probably will make sense of the hot temperature of the region, the poverty situation that is seen by building contour, the way people set their beds which enables bed nets are difficult to mount or their habits about sleeping outside the house. Those variables will not directly lead to the conclusion but will be explored and confirmed under the second sequence approach by conducting a Focus Group Discussion (FGD).
The FGD I would like to execute involves at least two or three different groups where one group consists of five to six participants. Subjects come from previous quantitative research, so I will consider the previously filled-out questionnaire to do selection and hold recruitment for FGD. FGD allows me to gain a wide variety of participants' reasons and exchange viewpoints among people, as well as discuss agreements or disagreements between people. Moreover, FGD enables allow cross-reading results to confirm the different directions of answers among groups. I will probably get reasons about uncomfortable when sleeping under a mosquito net, mosquito nets blocking the wind, not being able to buy a mosquito net, assumptions about mosquito density being low, or the same answers as observation results.
The analysis of FGD will combine both condensing and displaying techniques. It is important to transcript the audio into the next and not publish its original audio or video to maintain information confidentiality and for participants' safety purposes. Transcription enables me to outline the quotes and summary of notes. FGD results might be explorative where reasons answering why people did not apply the bed nets can be figured out using comparative word cloud or bulleted summaries. On other hand, participants may also present a causality between reasons in which the mind mapping will be very useful for data visualization.