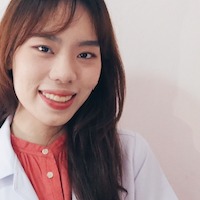 Kansiri Apinantanakul
Participant
Hi All,
Efficacy:
This is measure of effect under ideal condition, for example, in well-designed double-blinded randomized controlled trial (RCT). The main idea of efficacy is that it is the effect of intervention in minimized biases and confounders setting.
Effectiveness:
This is the measure of 'real life' condition. For example, the study of drug effect in disease prevention in the clinical practice. Based on the real life in nature, this allow us to see the real effect of intervention when you use in the real setting (not the tightly controlled environment which is not possible to do in the real life).
Efficiency:
This is the measure of intervention effect in consideration of cost-effectiveness. The cost to be considered may included both direct cost, indirect cost and others. This cost is also varied among settings. For example, Use of Drug A to prevent coronary heart disease is considered cost-effective in USA but not in Thailand.