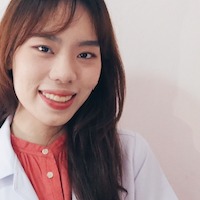 Kansiri Apinantanakul
Participant

Disease awareness
This confounder may be quite related to others comments but what I would like to highlight is the "awareness" of the application user. As our lesson learned from a previous contact tracing application in Thailand. In the initial phase, most people decided to enter information in contact tracing applications as much as possible because they hoped that they would receive the notification if they contacted infected people.
The disease awareness is quite related to the age of the subject. If the subject is too young, they might not be aware of the impact of the disease both for themself and society. If the subject is too old, they might not understand the impact of disease well either since the disease might be new or too complicated for their understanding.
The disease awareness, definitely, related to the contact pattern. If the subject is aware of the disease impact, prevention and other aspects. They tend to avoid contact of infected people and tend to enter the information in application to ensure that they receive notification of disease contact.