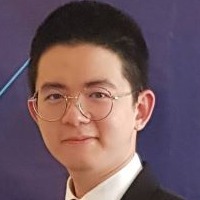 Kawin Wongthamarin
Participant
Neonatal mortality rate
Definition:
Number of deaths during the first 28 completed days of life per 1000 live births in a given year or other period.
Calculation:
To calculate neonatal mortality rate, the number of deaths in the first 28 days of life is divided by the number of live births in the same time period. The result is then multiplied by 1,000 to obtain the rate per 1,000 live births.
Usefullness:
The neonatal mortality rate is a key indicator of the overall health and well-being of newborns. It provides important information on the quality of healthcare services and can be used to identify areas for improvement. Neonatal mortality rate is also used to monitor progress towards achieving national and international health goals, such as the United Nations Sustainable Development Goals, which aim to reduce neonatal mortality rates in countries around the world. In addition, the neonatal mortality rate is a valuable tool for policymakers, health professionals, and researchers who are working to improve the health and well-being of newborns and their families.