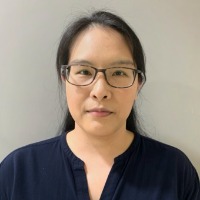 Tanyawat Saisongcroh
Participant
Maternal Mortality Rate
Definition
The number of maternal deaths during a given time period per 100,000 live births during the same time period.
* Maternal deaths: Female deaths from any cause related to or aggravated by pregnancy or its management (excluding accidental or incidental causes) during pregnancy and childbirth or within 42 days of termination of pregnancy
* Live birth: The complete expulsion or extraction from its mother of a product of conception, irrespective of the duration of the pregnancy, which, after such separation, breathes or shows any other evidence of life such as beating of the heart, pulsation of the umbilical cord, or definite movement of voluntary muscles, whether or not the umbilical cord has been cut or the placenta is attached.
Calculation
In the same period; (Numerator)Number of maternal deaths/(denominator)Number of live births, multiplying by 100,000
Usefulness
It captures the risk of death in a single pregnancy or a single live birth. It is often used as an international indicator of the health of a population overall.
For the global concern, it reflects inequalities in access to quality health services and highlights the gap between rich and poor countries.