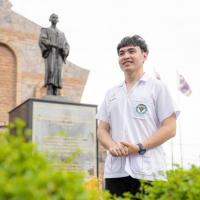 Taksin Ukkahad
Participant
Case-Fatality rate
1. Definition
case-fatality rate refer to rate of death in patient who diagnosed with specific disease when considered in overall patient of the disease in a single point of time at study.
2. How to calculate
we can calculate case-fatality rate by number of patient who died due to the disease dived by overall number of patient who diagnosed the disease in single point at a study x 100
3. What are the main usefulness of each vital statistic?
The main useful of case-fatality rate is severity indicator of the disease. It's mean, if the disease A have a 100% of case-fatality rate, it mean all of patients who diagnosed A all died due to disease A. In addition, case-fatality rate also partially demonstrated the quality of public health service for treatment of the disease.