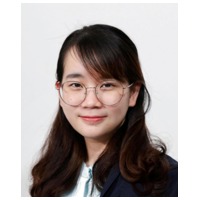 Tanatorn Tilkanont
Participant
The Universal Health Coverage (UHC) system aims to cover a wide range of health issues for the maximum number of people, while sustaining and adequately financing the system without incurring out-of-pocket expenses.
In addition to the information mentioned by my classmates, I had the opportunity to discuss dental health with a dentist in regard to UHC. The strength of UHC is that it provides free benefits to patients for both dental health promotion and basic treatment. However, there are limitations in accessibility and availability, particularly in rural areas where only dental hygienists are available, even though the number of dentists has increased. Currently, any dental procedures performed by dental hygienists must be under the supervision of a professional dentist. The National Health Security Office (NHSO) is planning to deal with this policy, to accept the ability of dental hygienists to provide health promotion and basic treatment, thereby promoting early prevention of complicated dental health issues in rural areas.
Similarly, patients, in rural areas, lack knowledge about their rights to medical and dental benefits, and a telemedicine system could be implemented to allow patients in remote areas to receive consultations and treatment remotely. However, oral health evaluations may not only require a video phone call but may also require specialized devices, which presents another limitation for teledentistry.
Therefore, I can conclude that the UHC scheme in Thailand provides many benefits to patients but still has a gap in accessibility in rural areas for both medical and dental health. From my understanding, telemedicine could somehow solve this gap for basic treatment, however, not do much for a dental assessment. Higher technology, such as intraoral cameras, may require for teledentistry which finally could lead to early detection of dental problems and increase awareness of dental health prevention.