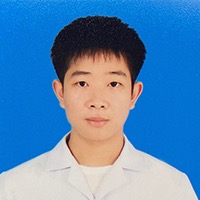 SIPPAPAS WANGSRI
Participant
Please share about the work towards the UHC scheme in your country, what works and what needs to be done to make it work, strength and weakness, for example. (10 marks)
The UHC scheme in Thailand (or a.k.a 30-Baht Scheme / Gold Card / UC – Universal Coverage) is a well-known scheme that brings healthcare access, the fundamental rights, to all Thai citizens as long as you have a valid citizen ID. The current scheme allows people to have a health care access 24/7. For the basic OPD visit or IPD visit, patients have to register for the main hospital of their choice. This usually is the regional government primary health care institution located within their living location zone. One of the misconception is that they can NOT just walk in to essentially ANY hospital they preferred unless they have been referred by the physician if the condition is too complex or too critical to handle. An exception is the emergency condition (aka. UCEP) where the patient can go to the nearest hospital if they are in the specified eligibility list of emergency conditions.
It is already work, it worked well so far and I think it will continue to work. I can't imagine the situation where sick people do not have access to an even basic human rights. However, this scheme has brought a substantial workload to the health care providers in order to provide a quality of care for every one. The main reason is that people in Thailand, to be honest, somewhat possess a mindset that the health care system is "too easy" to access. Imagine that the hospital needs to handle thousands, if not hundred, patients a day (depends on the size of the hospital, apparently) so to visit just a simple condition like a common cold, you'll have to wait hours before seeing the doctor, and extra hours for waiting for the medications. This simple process might take a whole day for some hospitals. Then there are some patients who do not wish to wait for this process, and instead, they come with the regular, not emergency, condition in the Emergency Department in the middle of the night for some painkillers, for instance. That's the problem we now face every day.
To be specific for what needs to be done… well, like I said, there are so many benefits provided to every one for the basic rights, this is the main strength! However, it needs to be readjusted and more strict to what kind of condition before they can have the health care encounter to reduce the workload of unnecessary patient visits. Also, the budget distribution and reimbursement from the government needs to be managed wisely in order to continue this scheme further.