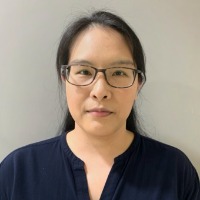 Tanyawat Saisongcroh
Participant
So in my setting, a large public healthcare institute, we have been strictly following governance policy, then transformed into action plan on our organization policy which mainly controlled by hospital infection control (IC) unit and then also adjusted to department policy level. As a worker under department and hospital policy, here are some issues that I have observed during COVID-19 pandemic
Beneficence/non-maleficence : All department follow the hospital policy and guideline, but in fact we have different context of work and environment, so for action plan, each department has its own control policy of COVID-19 to achieve the most benefit especially for the safety training and services for everyone; patients, doctors, residents, nurses, medical students and also back office workers.
Transparency : As the pandemic situation still continue, there are new statistical evidences published and it's dynamic, the policy was contributed based on those scientific data and clearly documented. The action plan is clearly informed to follow, in term of resource preparation for providing service both treatment and vaccination for patients and workers.
Justice : the control policy of COVID-19 has to be fair for everyone. The hospital provides prevention supply (eg mask, gloves, ATK kits) for every level worker in the hospital. They prepared proper vaccine for all and everyone can access the proper treatment. Control policy is strictly used by everyone in the workplace.