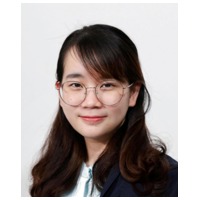 Tanatorn Tilkanont
Participant
During the COVID-19 pandemic, I worked at a clinical research organization and was not directly involved in the control policy for COVID-19. I used to work the same job as K.Kansiri and my practice under the organization is quite similar. As a Clinical Research Associate (CRA), I had the opportunity to be responsible for monitoring a COVID-19 vaccine study. I would like to share some ideas for practices that I believe can contribute to the COVID-19 policy.
First, policy should be based on evidence support. With the disease rapidly spreading, research must also respond quickly. The data collected during research should be accurate, reliable, and used ethically and responsibly, with patient safety and well-being are the primary concern. Data sharing and monitoring might be used to evaluate the effectiveness of COVID-19 policy in some aspects.
Additionally, multi-disciplinary collaboration is crucial. COVID-19 research should involve collaboration between experts from multiple disciplines, including public health, epidemiology, virology, and economics, to inform policy decisions.