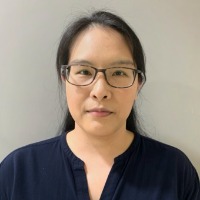 Tanyawat Saisongcroh
Participant
Universal Health Coverage (UHC) scheme or 30 Baht scheme has been a game changer in healthcare coverage for Thai citizens as Dr.Preut mentioned. As it has been establish since 2002, I have a chance to experience along the growth of it as a Thai citizen, a family member of the patient under UC and also a provider in tertiary health center who treat patient under UC.
What works…
Talking about availability, like all Thai citizens including registered tribe in Thai have basic right for health coverage (UHC/30Bath scheme) to access primary/secondary care locator assigned based on national database address.
For easily accessible of healthcare service alongside with improving primary care system, we've been struggled with extremely workload for all level providers and staffs involved since the beginning but as scheme continued to improve in all dimensions, the capacity of primary care system has been increased and I think this is one of key for successful scheme. Primary care unit plays important role in simple treatment and health promotion like vaccine program, home visit program for patient with chronic disease and also key success in handling services during pandemic for mild cases.
UHC benefit package itself and UCEP, also coverage of accident case. This provides equality of quality healthcare service especially those who are in critical period or accident.
However, in real world, there are some limitation…
Distribution of quality of healthcare service is still limit. Base on the location, people who lives in the same area of secondary and tertiary care can rely on more guarantee public services. Even though there is referral pathway from primary to other level care, those secondary/tertiary care facility have been limited compared to excessive demand. The referral documentation is also another hard part in some area.
To add on Dr.Preut's comment on UCEP that cover critical period 72-hr then transfer to the public hospital, in reality, this seems like ideal situation, actually the coverage part occurs majority in emergency department for resuscitation but not including further investigation for diagnosis and definite treatment and later on the referral process is quite difficult and takes time and patients have no choices and need to pay for the rest of hospital course.
To practice in trauma center, for surgical treatment that need implants, 30 Bath scheme package actually covered those basic implants, however in some particular cases that more complex pattern need special equipment for the best outcome like plan A. There is a co-pay amount, some patients can't effort that. This is kind of challenge to go with plan B and sometimes those center itself have to cover some part aside of UHC.
What needs to be done…
In my opinion, there are several important issues to make it works; efficiency of budget management; interoperable database system implementation; improvement of primary care system; collaboration of local partners/stakeholders; improvement of referral system; improvement of health workforce (salary/training);and governance support more reimbursement items such as high-cost drugs and implants for at least in secondary/tertiary care.