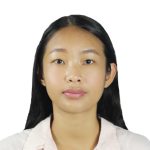 Boonyarat Kanjanapongporn
Participant
I didn't have direct experience on controlling or creating work processes to deal with COVID-19 but I have experienced being a user of the program which I think supports ethical healthcare. During COVID-19, ATK dispensing for free via Pao-Tang application was one of the COVID management policies which was supported by NHSO. My pharmacy store was involved with this program and I was in charge of dispensing management.
This program was built to enhance the opportunity to approach ATK test-kits. Without regard of healthcare scheme, as long as people were in the infection risk group, they could get three free ATK sets each month. Previously, ATK were available for sale which could possibly be considered as inequality to reach diagnosis. Because people who could afford to get ATK themselves would have the chance to test and received healthcare treatment earlier if they were infected. Moreover, ATK test result was considered a necessity, proven in many places including schools, which increased cost of living in struggling families.
This program provided invaluable support to induce good practice in Covid-19 management in increasing justification. Sixty days after implementing, 1.6 million people received ATK. The program could diminish some inequality to reach healthcare benefits. However, because of the varieties of population and possibly some limitations of programs, using mobile applications was unfair to people who won't have internet or mobile phones. Besides, some manual dispensing units were too far for people to reach and discriminate people who lived in suburbs. Only Thai over 18 years old was allowed to get ATK which excluded children and migrants with social schemes.
Overall, this program was great to provide ethical health and reduced inequality under limited resources. However, creating good practice which cover all unfairness and unethical issues will still be challenged for the policy design.