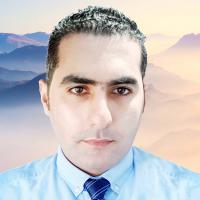 Hazem Abouelfetouh
Participant
In my opinion, Data sharing, exchanging, and utilizing health data would be important for many reasons and has several key benefits that make it a crucial aspect of modern healthcare.
1- Improved public health outcomes
It is one of the most important benefits. Health data sharing enables healthcare organizations to access and utilize a larger pool of health information, which can lead to a better understanding of diseases, the development of new treatments, and the discovery of new cures. On a global level, countries and different research organizations can access information from a wider range of patients, allowing for more accurate diagnoses and treatments based on real-world data.
2- Better research
Data sharing will enable researchers to work with data from multiple sources, leading to a more comprehensive understanding of diseases and accessing larger and more diverse sample sizes, researchers can conduct more robust and reliable studies.
3- Transparency and trust
It is another key benefit of data sharing. By sharing data, healthcare organizations can demonstrate the steps they take to protect the privacy and security of sensitive information and build trust with the public and show the commitment of healthcare organizations to the responsible use of health information.
4- Collaboration and information exchange
Data sharing enables collaboration and information exchange between healthcare organizations and researchers. This leads to more efficient use of resources and helps to avoid duplication of effort. leading to a more effective approach to healthcare delivery and research.
However, we should consider many risks of data sharing. Data often contain sensitive and confidential information about individuals, including their medical history, personal information, and genetic data which leads to the risk of privacy and security breaches. Sharing this information with other organizations increases the risk of unauthorized access and potential misuse of this information. Also, data sharing is the potential for discrimination and unequal treatment. Health data can contain information that can be used to discriminate against individuals, including information about pre-existing conditions, genetic predispositions, and other sensitive health information.
In conclusion, while health data sharing has many benefits, there are also significant disadvantages that need to be carefully considered. It is important to minimize these risks, Healthcare organizations and researchers to develop and implement robust policies and procedures for the collection, storage, and sharing of health data, which balance the benefits of data sharing with the need to protect privacy and ensure ethical and equitable treatment of individuals.