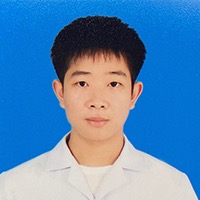 SIPPAPAS WANGSRI
Participant
In your opinion, what is the situation of health informatics workforce in your country? What are the challenges regarding this issue?
In Thailand, we probably have heard terms about "data, big data" more frequently in past few years. The trend about data-driven decision becomes more and more popular. In health care sector, most data collected from the HIS system is still managed and maintained mostly by system administrator — specifically the IT personnel. Hence, the data is neither being used nor utilised. One of the reasons is that it is a data about health care and other professions won't understand them, not to mention the privacy and confidentiality concerns.
This situation has been like this for decades, until the Health Informatician emerged and filled the gap between them.
It is a work in progress and requires training by multidisciplinary team to create a health informatician. It also is a new field of study where not so many institutions offer a proper training programme. Saying that we are the pioneer in this field is rather not overrated. I agree, as well as many of you that one day we will become well-known and being recognised by people in the very near future.