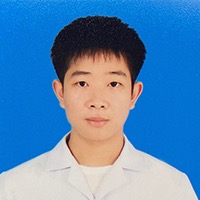 SIPPAPAS WANGSRI
Participant
"If you are in charge of a data set from your country, will you be thinking about data sharing and why?" (10 marks)
This is a very interesting question. As of today, we are living in the world driven by data and they are undoubtedly invaluable whether in any form or format. In other professions, data can help them make a decision, research purposes, prediction and so on. There are data which can be shared publicly and some can not be disclosed. Health care data is one of the sensitive data and can not be freely shared without rules or regulations. There is a regulation which regulates us on how to share health care data for educational purposes and research with respect to data privacy and security.
The Health Insurance Portability and Accountability Act (HIPAA) is a federal law that required the creation of national standards to protect sensitive patient health information from being disclosed without the patient's consent or knowledge.
So, to answer the first question, I will definitely thinking about sharing health care data set WITH REGARD TO THE REGULATION. Like I have mentioned earlier, data plays a crucial role in knowledge advancement and if there is a lack of data, you won't have a research study or any decision making tools.
Unlike other data sets, health care data sets are very tricky because we need to deidentify and anonymise the patients' detail so that the specific person for that data can not be reidentified by the published data set. This way, we can publicly share the data set for educational, research use.