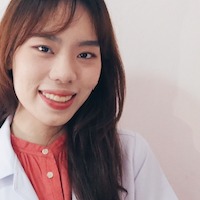 Kansiri Apinantanakul
Participant
Hi All,
Thank you Dr. Preut for sharing the interesting project on UCEP. This program is crucial and benefit to vast Thailand population including my family.
I would like to bring the attention to the UCEP and the implementation in COVID-19 era as well.
UCEP stands for Universal Coverage for Emergency Patients. This project was implemented in 2017 to ensure that the critical patient receive the timely proper management regardless of their reimbursement capability.
Thailand faced to COVID-19 pandemic and the COVID-19 was included in UCEP project (COVID UCEP) in Apr 2020 as the responsive action to the large number of patients in Thailand.
What works:
I think the implement of UCEP COVID is quite good idea to ensure that patient could access the medical care in timely manner especially in the beginning of the era of COVID-19 pandemic that we did not know much about the disease prognosis, and we still did not have adequate vaccination in population level.
What need to be done to make it works:
I also heard that in 2020 when the COVID UCEP had been implemented. Even patient could receive medical care for free, but it is very difficult to contact NHSO representative or hospitals to request for admission or other type of medical care due to the high volume of patients.
During that time, Many Thai HCP volunteer to screen and support patient remotely (using line group) and facilitate to hospital admission processes.
Strength(s):
In my opinion, this policy is considered good responsive action to the pandemic situation. Apart from that, the policy has been adapted corresponded to the pandemic situation. Currently UCEP COVID is no longer effective in Thailand, but the COVID-19 patient still could access the medical care via different channels.
Weakness(s):
The weakness of this project is the cost of treatment that need to be paid by the government which considered high. Apart from that, the implement of COVID UCEP lead to the workload of HCPs at each hospital since the HCPs recruiting is limited during that time.