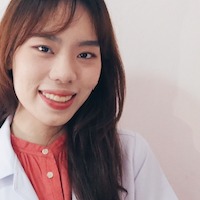 Kansiri Apinantanakul
Participant
If I were in charge for the data sharing authorization. I would consider data sharing. In my opinion, the data sharing is beneficial to the scientific field, public health field and so on.
Each country possesses unique characteristic and perhaps owning the pools for priceless data to be contributed to others. For example, Thailand is the one of countries in Tropical zone. Therefore, the data collection related to tropical zone diseases (malaria, dengue, melioidosis) would be fruitful. Apart from the geographical characteristic, the genetic inherited disease is one of the data that is unique. In Thailand, the incidence of Thalassemia is quite high comparing to other countries. Therefore, here is the suitable site to study the clinical features of this disease.
Sharing data not only reduce the redundancy of the data collection, especially in the human. Sometimes, data could only be obtained in only specific country. Without the data sharing awareness, scientist and/or stakeholders in other country could not study on this topic at all
Although data sharing is beneficial in many perspectives, there are many concerns of to be considered prior to initiate data sharing process
1) Data format and standardization: In Thailand, most of the data and/or document were recorded in Thai language which might not be able to understand for foreigner.
2) Data anonymization: In Thailand, we need to accept that the awareness of privacy is not quite high. The sensitive information including medical history, ID card number, HN number, financial status, address was recorded and easily accessible. The process of data anonymization needs to be strict and ensure that there are no personal identifiers in the data to be shared.
3) Data sharing responsible department: The data should not be published as open access. We should appoint the responsible department to review the data request and approve the request in case-by-case basis.
In conclusion, the data sharing is not one-time job. The authorizer needs to consider risk and benefits as a whole picture. Sometimes, we need to invest time, money, staff for processing of data and maintaining data sharing process which is the one of important step to be considered as well.