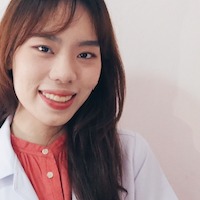 Kansiri Apinantanakul
Participant
In my opinion, the status of the health informatician is not well-established in Thailand.
I heard some of existing role in the government sector and private sector as well. However, the popularity of this role is quite limited. Even I am the pharmacist which is one of the HCPs, I did not know a lot about this role.
In Thailand, the well-accepted career are quite the same with other Asian countries: doctor, dentist, pharmacist, engineer, accountant, lawyer. The IT-related career is not quite popular.
I think we have a gap for raising awareness for IT-related career including health informatician as well. Apart from raising awareness for the career, the building the ecosystem for the health informatician is important as well. In Thailand, the current market for health informatician is gradually growing as the era of big data is coming.
In conclusion, the role of this profession is gradually growing for both emerging and existing workforce. The awareness is gradually growing as well.