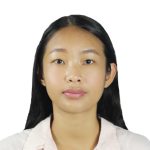 Boonyarat Kanjanapongporn
Participant
Based on my experience as a Pharmacist in Private settings outside of Bangkok, I would say that Health informatics hasn't been widely recognized as a required role in organizations. Health and Technology related jobs are separated by Healthcare and IT respectively. It's rare to see a person who works with both Technology and Health. At a glance, I assume that this is because the main focus of healthcare staff is patient management, which possibly takes up all the working hours, and the limiting of assigned positioning in the healthcare units, which therefore couldn't provide informaticians. However, there are many related challenges listed below which compose of barriers to development within the health informatician workforce and health informatics itself.
The health information system (HIS) application, such as EMR/EHR, telehealth, mHealth, couldn't be accessed by a large population or are limited/fragmented by organizations. This could lead to the slower system development and smaller demand for health informaticians.
Skills and knowledge related to HIS haven't been recognized among healthcare workers. HIS topics such as Privacy Security and Interoperability aren't prioritized study subjects for healthcare students and professionals. Therefore, Health workers might not realize the need for and importance of health informatic in health systems.
From eHealth Strategy, Ministry of Public Health (2017 – 2026). There are many strategies dedicated to eHealth transformation which would mitigate the challenges above such as nationwide HIS application and workforce capability support. However, this is the 1st edition of eHealth Strategy of Thailand, so it will probably take time, resources and abilities to reach such goals in real situations.