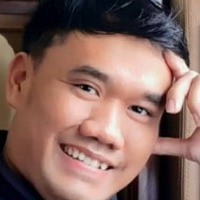 ABDILLAH FARKHAN
Participant
My country has a narrow of health informaticians and is facing a lack of influx to this profession. This position seems unpopular due to the shortage of participating students in this particular educational program and the unmet workforce planning supply.
Over the last two decades, Indonesia's labor force has been shifting from high school to undergraduate holders. However, although health informatics could also be part of majors in public health undergraduate programs, but students participating in this program are always countable and rare. To illustrate based on my own experience, among 234 students in the same cohort, those who select health informatics were only 4%.
Limited research to forecast the future digital health, to assess workforce needs, and to review the distribution of health informatics graduated students are other prime causes, which affect unmet planning for this profession. For instance, in my ministerial agency, there is no professional nomenclature on health informaticians. Professions with similar job descriptions are overlapping, such as data analytics, statisticians, and data managers. In the private sector, hospital tends to recruit IT professionals and medical records officers though they need to understand health care and organizational behavior. Companies and startups, including those who invest in health, are now recruiting data scientists or data analysts who are focusing on making predictions.
To conclude, participating students and workforce planning are the two shortcomings that make health informatics prospects seem not marketable. I personally suggest that we can start by creating a better ecosystem of health informatics students and bringing research evidence into advocacy for careful labor planning.