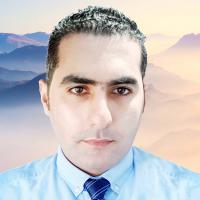 Hazem Abouelfetouh
Participant
Electronic medical records (EMRs) have several advantages over traditional paper-based medical records in healthcare. Benefits of EMRs include:
Improve communication between hospital staff: EMRs can share patient information among healthcare providers, making it easier to coordinate care and avoid duplication of tests or treatments and help to reduce costs.
Improved efficiency and productivity: EMRs can be accessed quickly and easily by authorized hospital personnel, reducing the need to spend time searching for physical records.
Increased accuracy and completeness of patient information: EMRs can also alert healthcare providers to potential errors or omissions, and they can include more detailed information than paper records.
Improved patient outcomes: EMRs can assist healthcare providers in making decisions based on more information, which can improve patient outcomes.
EMRs can also have some disadvantages, such as:
Setup fees & Initial costs: Implementing an EMR system can be expensive and may require significant investment in hardware and software.
Staff training: Staff may need to be trained on how to use the EMR system, which can be time-consuming and costly.
Interoperability: There are issues with data sharing and continuity of care because EMRs from different vendors don't always talk to each other well.
Data security: EMRs store sensitive patient information and proper security measures must be in place to protect this information from unauthorized access or breaches.
Technology dependence: Because EMRs are based on technology, access to patient data may be lost if the system fails.