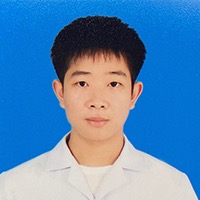 SIPPAPAS WANGSRI
Participant
What are your suggestions on coping with those challenges? (10 marks)
From the research paper, there were 14 challenges identified in using big data, its application and implementation in the field of health care. There were some important points that this publication addressed, which were;
1. Missing Data – from my experiences in dealing with Thai EMR data (43 Files), missing data is inevitable. The reasons behind them were exactly as this research stated, because of the poor data collection system, omission by clinicians and health care providers including but not limited to nurses, residents and staffs. In this problem, I suggest to redesign data collection method and encourage users to aware of how entering a valid data will be beneficial to them (in research purposes, for instance). After that, there should be data validation process to help verify data quality and data integrity.
2. Selection bias — Because the data collected for big data analysis is primarily based on different hospitals with their own EMR database. To deal with the data biases, pooling data with different hospitals in a different region, or even a national scale would help reduce this problem.
3. Data analysis and training — this issue can be overcome by training a specialised profession in data science with the combination of knowledge in medical field and programming field.
4. Interpretation and translational applicability of results — Data gained from EMR, however, is retrospective data and will ultimately require another research methodology to validate the application for further use in clinical practice. Also, in data science with artificial intelligent models are somewhat known as the "black box" in which the data output can not be proven by the traditional method. For physicians in clinical practice, they often rely on the evidence-based and this new approach of big data analytics using machine learning model might not be easily provide them sufficient obvious evidence.
5. Privacy and Ethical issue — This is a serious concern, and in my opinion, the most problematic issue which causes a significant barrier in big data analytics in health care. Because big data possesses large volume and velocity characteristics, they require the cutting-edge computational resources and hence, we can achieve them with cloud computing. For legal reasons, including Thailand, the government prohibits storing government data (health care data, included) on the cloud due to fear of data being compromised. The only way we can cope with this issue is that we have to ensure that the data being uploaded to the cloud is strictly and follow the HIPAA and security regulations.