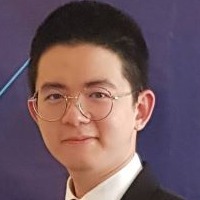 Kawin Wongthamarin
Participant
From my point of view, I think the way to deal with each challenging topic is as follows.
Missing data
Finding missing data is an unavoidable aspect of working with data, and it is important to have a plan in place to systematically handle it. While this may be manageable for smaller scale surveys, it can become a significant challenge when dealing with large datasets or data from electronic health record systems. To effectively address this issue, it is crucial for informaticians to be educated on the various methods for coping with lost data. In addition, Data validation and quality checking at the data entry stage will help reduce the amount of missing data.
Selection bias
Despite the potential for selection bias, observational research can be a valuable starting point for exploring new possibilities and understanding complex phenomena. It can provide important insights and serve as a foundation for more in-depth studies using methods such as randomized controlled trials or molecular experiments. Additionally, observational research is often more cost-effective and less time-consuming than other types of studies, making it a useful tool for researchers to utilize in the early stages of their research. So I think the way to deal with selection bias is important to be aware of this bias and understand it in order to accurately interpret and make decisions based on the data.
Data analysis and training
With the constant emergence of new data analysis methods, it is important to be familiar with multiple approaches. No single method is suitable for all types of data, and each has its own strengths and weaknesses. Having a diverse knowledge of analytical methods increases the chances of successful data analysis.
Privacy and ethical issues
In order to cope with this problem, I think that it is crucial for the government to establish clear and comprehensible laws and to provide researchers with the necessary training in information security. This will ensure that research can continue in a safe and secure manner.