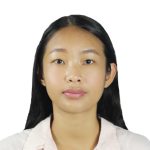 Boonyarat Kanjanapongporn
Participant
I'm currently in Private Pharmacy settings without EMR or paper medical records. Since the patient visits are usually quick and it's rare for them to revisit, using Paper medical records wouldn't be time efficient for Pharmacist and Patient/customer because these probably could not be used again without data networking. Anyway, I could see the possibility and benefit of data which is recorded electronically and shared in networks between healthcare units and pharmacies
Benefit
Increased treatment and service quality in Pharmacy. Because of data recorded and networking, pharmacist would receive the previous medical record which contains useful data such as medicine history. The problem of medical allergies, replication of treatment and drug interaction might be mitigated from using the shared record. Patients wouldn't have to bring their current medicine or Pharmacists wouldn't have to rely on patient recognition of their medical history. These will increase the rational drug use and safety treatment outcomes.
Concern
Filling out the electronic record would slow the service, while Pharmacies represent convenience and fast access of healthcare. These might not be easy to get compliance from customer/patient.
Increased workload which might lead to Pharmacist's compliance or resistance.
Data violence from data networking. Because increasing units are involved with data, security of data is a risk from both system management and user side.
Company policy influencing the scope of sharing. Pharmacies are in the private section. Some data probably couldn't be shared to competitors which would be the barrier to reaching large unit networking.
High initial costs and maintenance of the system. Infrastructure and human cost would be expensive and suspend the development.
From my ideas above, there are many concerns compared to benefits received, therefore using EMR might not be worth to do. These would be complex implementations if electronic records were to be introduced in Thailand Pharmacy settings.