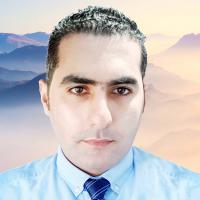 Hazem Abouelfetouh
Participant
Convening key stakeholders in the health system to seek agreement on the scale and nature of corruption I agree that collaboration with all parties can aid in developing a common knowledge of the issue and a sense of shared accountability for finding solutions. This strategy can foster collaboration and the exchange of best practices while also facilitating the creation of focused and efficient anti-corruption tactics. Additionally, involving decision-makers can aid in ensuring that corruption-fighting measures are in line with the overall goals and objectives of the health system. Involving the public in the battle against corruption is another idea that might be successful in reducing corruption in the healthcare industry.
It is necessary to prioritize action I agree that prioritizing actions is necessary. The impact on the health system, particularly for vulnerable groups, as well as the viability of potential solutions should guide decisions regarding how to fight corruption. Healthcare professionals and policymakers can ensure that limited resources are utilized effectively by concentrating on the most severe and widespread forms of corruption as well as those that have the greatest impact on vulnerable groups. They can also increase the likelihood of successfully combating corruption by considering the viability of potential solutions.
It is essential to take a holistic view
I agree that taking a holistic view is essential to fight corruption in healthcare. Examining the issue from multiple perspectives, such as anthropology and political economy, can provide a more complete understanding of the root causes and potential solutions to corruption in the health sector.
It is important that the research community sets out what it can offer I agree that research can play an important role in fighting corruption in healthcare. The four broad paths identified by Zyglidopoulos et al – individuals, organizations and industries, different countries, and different cultural contexts – provide a comprehensive framework for understanding the various factors that contribute to corruption in healthcare. Research on individuals can assist in determining the psychological and sociological factors that motivate individuals to engage in corrupt behavior. On the other hand, research on organizations and industries can shed light on the structural and cultural factors that enable corruption to flourish. Corruption in healthcare can be affected in a variety of ways by a country's economic and political systems, which can be studied in depth.
In my opinion, it will be beneficial to collaborate with international organizations and other countries to share best practices and coordinate efforts to fight corruption. it is important to implement strict laws to prohibit corrupt practices in healthcare and promote transparency and accountability within healthcare organizations with different measures such as financial disclosure for healthcare workers and educating them and all stockholders about the negative impact of corruption on patients and communities to encourage a culture of integrity and ethical behavior.