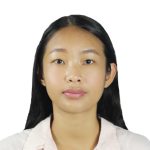 Boonyarat Kanjanapongporn
Participant
Big data in healthcare would possibly improve quality of care for large scale, varieties of data being included and recorded timely. Even though many benefits would be received, complexity of using big data is an obstacle in achieving effective outcomes. There are many obstacles from data sources, data processing and data usage. Some problems would probably be predicted and some might not. Below are my ideas to deal with the barriers of using big data.
First, Dealing with technology and data system adjustment.
There are many problems which could probably predicted or managed by doing Risk assessment and Operating plan to adjust the system. From the article, different disease definitions, unstructured data and data linkage are mentioned and these issues might be resolved by using system with interoperability standard. Moreover, moving the silos system to cloud network might increase the ability of data sharing between investigators. Data inconsistency and Data integrity could also be protected by applying Information security methods such as Malware protection, Access control and Encryption. There might be many other technical problems but data system management could assist with smoothing the process.
Second, Application considerations.
Insight generated by big data needs to be considered before applying. High percentage of Missing value and Bias are the examples of data which needed to have cautious usage. Large and varieties of data collection might not suit some specific and desirable clinical situations for application. Therefore, Interpretation results would need tracing back to credible sources and methods of information generation.
Third, Human training.
Without human training, the problem in any aspects of technology and data, might not be easily solved. Time and money might have to be invested to build strength in Human Resources for the proper data system management, interpretation and problem solving. Moreover, Legal and ethical issues might have to be reminded among staff, and used with sensitive and confidential data. For example, HIPAA could be one of the regulations where staff involved should be acknowledged and comply.
Overall, there are varied problems and methods to handle it. It's probably too idealistic to be able to manage all the obstacles without consideration on limited resources. Therefore, Prioritizing the problem might assist the staff to arrange order of important issue under the real situation with limited budget and Human Resources.