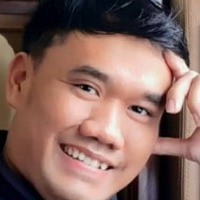 ABDILLAH FARKHAN
Participant
In Indonesia, we are still in the transition period from conventional to electronic where not all healthcare facilities have adopted EMR. This transformation has been supported by a Minister of Health regulation issued in September 2022 due to demands from health professionals as there was no clear legal basis for EMR. After the policy was issued, the government mandated that the transition process is ought to be carried out by December 31, 2023.
As a public health practitioner, I do not work directly with EMRs or EHRs. However, I observed this transition process and got some insights about proportionate benefits and drawbacks of applying EMR in this adaptation era.
The benefits of using EMR
Quoting from an article about EMR implementation based on the nurse's point of view, EMR could reduce multiple medical record numbers among patients. This system is worthwhile in speeding up the search for manual medical record status when a patient visits the hospital. EMR simplifies the access of nurses or doctors to real-time patient information. Integrated EMR makes it possible to update clinical and other information about patients' personal and medical status.
The drawbacks of using EMR
Many things are not ready yet when facing a transition period, both at the individual and organizational levels. Most think that EMR is about how to record patient medical data and diminish errors. Healthcare providers focus on investing in training the staff without considering other aspects such as reforming workflows, preparing funds and devices, securing internet and electricity, and maintaining data confidentiality. This unpreparedness raises the assumption that the application of EMR creates many technical weaknesses.