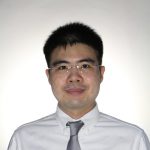 PREUT ASSAWAWORRARIT
Participant
The Universal Health Coverage (UHC) scheme has been a game changer in healthcare coverage for Thai citizens since about two decades ago. It improves access to hospitals, high-cost medications and treatment, hospitalization, etc. The UHC scheme includes Universal Coverage for Emergency Patients (UCEP). The UCEP is a project that allows patients with emergency conditions to access the nearest hospital and receive proper treatment. Such emergency conditions include unconsciousness, respiratory failure, circulatory shock, sudden cardiac chest pain, stroke, status epilepticus, and other life-threatening conditions. The cost of treatment will be reimbursed by the UHC scheme. After the patients present at the hospital and the physician finds the abovementioned emergency conditions, a hospital officer will contact with the UCEP center for the approval.
The strength of the UCEP project is to provide easy access to a hospital if patients have emergency conditions. These diseases need timely and appropriate medication or intervention so that patients have good outcomes. Delayed treatment can lead to morbidity and mortality.
The UCEP project also faces some limitations. First, it covers the cost of treatment that occurs only the first 72 hours after admission. After that, patients are responsible for the treatment cost or they have to contact the primary hospital to make a decision whether the patient's disease of the patient exceeds competency of the primary hospital or not. In addition, some patients admitted in a private hospital with UCEP criteria have to seek a public hospital to transfer if their conditions need to be hospitalized more than 72 hours. Otherwise, they must pay for all treatment cost which is expensive for the private hospital. However, referral to a public hospital may not be possible if the destination hospital is experiencing capacity overload. Second, some high-cost treatment is not available in some hospitals because the UHC scheme reimburses as the disease-related group. This means that patients cannot receive any high-cost medical instruments.