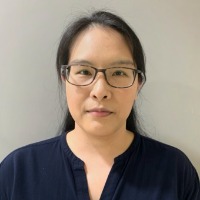 Tanyawat Saisongcroh
Participant
I would like to share an example of improving quality care in clinical practice from my organization, called "Early hip surgery fast track".
Morbidity and mortality of elderly hip fracture are quite high. These patients have complicated medical condition and trend to need special pre/postoperative care, delayed surgery and prolong admission with complication. With multidisciplinary care team including cardiologist (assessment, echo) radiologist (doppler US screening DVT), anesthesiologist (regional block), orthopedist/trauma unit and operative team (additional available schedule), we developed project called "Early hip surgery fast track" which aim to surgery within 72 hrs using developed protocol system and particular clinical practice guideline. This project reduces morbidity and mortality rate, improves service quality and safety, reduce hospital cost and improve bed occupancy rate and resource management.
This facility setting commonly occurs in private practice. Fortunately that we successfully run this protocol in public hospital under UC coverage. We did face the barrier at the beginning especially "people" since they have to do an extra work. As the project continued, everyone start to use to it and gain more skill in every steps.