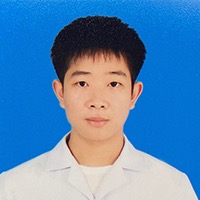 SIPPAPAS WANGSRI
Participant
This discussion topic is indeed very interesting! I've always known that there surely are corruption in the health care field of work, but defining and tackling them are the whole next level. Just like other professions, corruptions are undeniably everywhere. Think of them as shades of grey, there are so many level of corruption and it depends on how it is defined, and by whom. In the provided paper from IJHPM, they proposed four steps of addressing problems and initiating a debate on corruption in health system.
First, we need to define the responsible stakeholders and talk about them together. I agree. However, it is very hard and, like the author stated, reluctant to speak about "corruption", let alone the awkwardness. Who would brazenly admit that they are corrupted, right? It's not even hard to define key stakeholders and beneficiaries behind the corrupted system. The important point is that as long as there are persons — it could even be your co-workers, for instance, who will benefit from the corrupted system, they will only strengthening the corrupted system even more. The only way to fight is that you will need support from people who are negatively affected by the corrupted system to demonstrate the impact of current situation. In our case, it could be our patients, co-workers, or your superiors. If you have enough proof and support — then you can open the discussion more easily.
Second, prioritise action and analyse why these corruptions persisted. Make a good use of your support and proceed to pursue the issue that has a bigger impact for most people first.
Third, making a holistic view. There will always be the reasons behind every action. Power, money — for whom and by whom. It's like a strategic chess game. An external investigator may be helpful in this case, and also to help look from a different angle.
Lastly, this paper mentioned about research community for insights about corruptions. Making the data publicly available for transparency and provide third-party organisations to routinely interrogate might even help reduce corruptions.