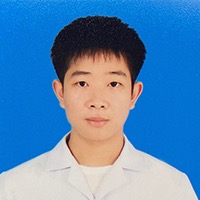 SIPPAPAS WANGSRI
Participant
I will discuss about health system in Thailand, particularly in remote areas, or any health care services outside university hospital and/or smaller than provincial hospital.
Here are lists of main concerns and potential improvement
1. Available resources and budget distribution
– Personnel/health care workers — this topic has been an issue over decades, no matter how many new doctors and other health care providers are being graduated every year, there will always be spaces in the system to be filled. Mainly because we aim to provide as much healthcare coverage as possible to everyone. The solution is straightforward — you just have to create more personnel, yet the barriers are also about budget (in training , salary and so on..) and quality control.
– Laboratory technician and equipments — many small hospitals lack an instrument as simple as a CBC (complete blood count). Speaking of the root-cause, it all comes down to "insufficient budget". The workaround in my opinion is probably by establishing some laboratory nodes in some common area and provide ways for smaller hospitals to collect samples and send them to the nodes. The potential barrier that comes with having many health care institutions would be about an interoperability across the system, which I'm going to talk about in the next bullet.
2. Interoperability and unified health care HIS/EHR
– Imagine that you are a health care worker in a remote hospital. What if the patient is referred out to your hospital from the provincial hospital? You can only see the discharge summary and a brief summary of treatment and vice versa. You can not look for the real-time and up-to-date information about the treatment using a different EHR.
– Firstly, every hospital has each own HIS system. All of them are separated and all of the data is stored locally within the hospital itself in a distributed manner. In Thailand, we do not currently have a unified health care system because it is a big change and will certainly affect a lot of stakeholders, especially the company who created a particular HIS system, the cost of creating a whole new system and infrastructure. Also, the employees are used to the old, classic program that has been used for many many years and the point is that they don't want to change! They always say as long as the old system works, don't fix it. That's the challenging barrier — to make people accept the change.