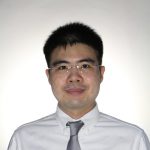 PREUT ASSAWAWORRARIT
Participant
In my opinion, the health informatics workforce in Thailand is underdeveloped, but is still growing. The challenges of developing the health informatics workforce are provided below.
1. Recognition of the importance of health informatics. To be honest, there are many people who do not know what health informatics is, what kinds of health informatics work, and what benefits the hospital from hiring health informaticians.
2. Very high cost of implementation of health informatics implementation. In order to work on informatics, the organization must have many kinds of information technology, for instance, central servers, client computers, and network systems. They are very high cost for some hospitals, especially public hospitals.
3. Need for multidisciplinary knowledge. To be a health informatician, one must have basic knowledge, including medicine, computer science, and data science. Furthermore, soft skills, such as leadership and teamwork, are also important.
4. There are quite few training programs. There are few training programs in health informatics in Thailand. In addition, a small number of universities and colleges have education staff in health informatics. Another reason may be that it needs multiple staff from different specialties.