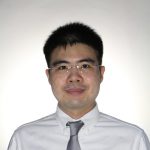 PREUT ASSAWAWORRARIT
Participant
About 7 years ago, I had the opportunity to be in a transition period from paper-based medical records to electronic medical records. With the implementation of the electronic medical record, there are many benefits, challenges, and concerns.
Benefits
1. Time savings. Implementing electronic medical records can reduce time spent on many processes, for instance, delivery of laboratory request forms and prescription notes, delivery of previous medical record files, etc.
2. Increased cost effectiveness. Healthcare providers can access electronic medical records to review laboratory results and medication which has been ordered by other physicians. This leads to reduction in investigation duplication and double medication. Therefore, unnecessary hospital expenses are reduced.
3. Error reduction. Laboratory critical value, prescription errors, notification of drug interaction, drug allergy can warn healthcare providers.
4. Reduce paper use. After electronic medical records are implemented, the amount of paper used for healthcare services is significantly reduced.
5. Future innovation development. Having prompt data can transform into value information. A clinical decision support system or other artificial intelligence can be developed to improve patient care.
6. Research opportunities. Researchers can use prompt digitalized data from electronic medical records to do research. In addition, it is easier than before that researchers have to manually enter patient data to the computer.
Challenges and concerns
1. Resistance to change from some healthcare personnel. Some medical staffs do not like to change from paper-based medical records to electronic medical records. They may not be familiar with using a computer, worry about their slow typing on the keyboard, or trust on new system.
2. High initial cost. Many information technology have to be purchased, for example, client computers, central servers, network systems, data storage, etc.
3. Security and patient confidentiality. Patient data are kept in servers that can be hacked by malicious users.
4. Prompt support for technical errors. There were frequent errors during the early phase of the implementation of the electronic medical record. Support staff should be available whenever users experience technical problems.